we believe
plant-based products align with our love of the natural world, which is why our products are 100% vegetarian and contain botanical ingredients


in reducing our environmental footprint whenever we can, which is why we use recycled packaging materials whenever possible, we encourage recycling


in keeping our friends close, including the furry kind. That's why we never test our products, or any of the ingredients in them, on animals


our products should do beautiful for you and the world we live in

We believe the future is beautiful.
inner beauty
inner beauty choices for the
here and & now
botanicals
ingredients you know, derived from nature
protection
acne, split ends, sunburn – we've got you covered
hydration
for skin, for hair, for life
nutrients
nourish your natural beauty and glow
outer beauty
outer beauty positively impacting
tomorrow
plant based
100% vegetarian ingredients
cruelty free
no animal testing, ever
recycling
reuse & recycling is in our nature
No oxybenzone & octinoxate
cruelty free
We believe in the ethical treatment of all living things. As a founding member of the Leaping Bunny Program, neither our products, nor the ingredients in them, are tested on animals.
plant based
Our products are made with 100% vegetarian ingredients. We never use ingredients that contain meat, by-products of animal killing or cruelly-obtained animal ingredients.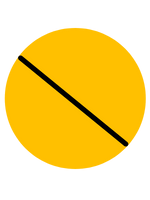 No Oxybenzone & Octinoxate
All of our mineral sunscreens are free of oxybenzone & octinoxate.
recyclable materials
We believe in reducing, reusing and recycling. We package our products sensibly & minimally and use post-consumer materials whenever possible. We encourage you to recycle our packaging too!
biodegradable
All of sunscreens are biodegradable, meaning the formulas have been tested according to industry standards and shown to break down in nature to minimize their impact on the Earth.
no artificial colors
We believe our products should only include ingredients that make them work better, which is why we avoid the unnecessary use of all artificial coloring agents.