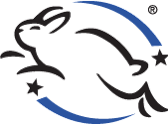 Alba Botanica® is grounded in compassion and the ethical treatment of all living things. We look out for our furry friends by ensuring that none of our products, or any of the ingredients in them, are tested on animals
The Leaping Bunny logo is an internationally recognized symbol for cruelty-free cosmetics, personal care, and household products. In 1996, eight national animal protection groups banded together to form The Coalition for Consumer Information on Cosmetics (CCIC). This organization created and administers the Leaping Bunny Program. All Alba Botanica® products are registered under this program. So when you see the little Leaping Bunny symbol on our labels, you know that no animal testing is used in any phase of product development by our company, our laboratories, or our suppliers. Join us in supporting a compassionate and cruelty-free way of life. Learn more at www.leapingbunny.org.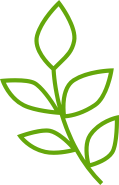 We love our friends, including the furry kind. That's why we never test our products or any of the ingredients in them on animals. Our products contain no meat or by-products of animal killing. We also exclude all cruelly obtained animal ingredients, even if the animal isn't killed. We limit our use of animal products to ingredients that have been deposited by animals and are of no future benefit to them, such as beeswax.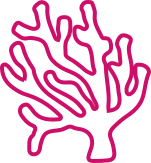 Did you know that up to 14,000 tons of sunscreen wash off swimmers, scuba divers, and snorkelers into coral reef environments each year? That's a BIG problem because common chemical sunscreen ingredients such as Oxybenzone (Benzophenone-3, BP-3), Butylparaben and Octinoxate (Ethylhexyl methoxycinnamate) can bleach and seriously damage coral reefs. (*Archives of Environmental Contamination and Toxicology. October 2015.)
So why is that a big deal? Coral reefs are incredibly important because they protect coastlines from storm surge and spawn fish that keep our ocean environments healthy and diverse. Damage to our coral reefs poses a serious threat to marine life and is responsible for dangerous coastal erosion. We love our fishy friends and the coral reefs where they live, so we offer a wide range of environmentally friendly sunscreen options. Alba Botanica® sunscreens are made with biodegradable and reef friendly* formulas, so you, and the oceans, can feel good about what you put on your skin.
Help keep coral reefs safe:
Choose sunscreens that avoid ingredients such as Oxybenzone (Benzophenone-3, BP-3), Butylparaben and Octinoxate (Ethylhexyl Methoxycinnamate)

Use FDA approved water resistant sunscreen which will stay on your skin and out of the water
Use sunscreen that has been tested biodegradable and is proven to break down in the environment
*Free of ingredients identified to have potential adverse impact to coral reefs.

Biodegradable Formulas & Recyclable Materials
We believe in leaving behind a legacy, not a carbon footprint. Protecting living things is very important to us, so we create many biodegradable formulas that break down in nature and we package our products sensibly and minimally.
When you see a biodegradable claim on our label, it means the formula has been tested by an accredited third party laboratory in accordance with industry standard methodology for biodegradability claims. These formulas meet the required organic carbon to CO2 conversion rate necessary for Biodegradable Certification. This means the formula is designed to break down in nature with minimal impact on the Earth.
We believe in making environmentally conscious decisions about what we use inside and outside our products. Many of Alba Botanica® products are packaged in bottles made from 100% post-consumer resin. All of our plastic packaging has symbols to make recycling easy. Our unit cartons are made with FSC certified paperboard to ensure that the paper stock was sustainably sourced. We review our packaging and manufacturing processes regularly to identify opportunities to further reduce the brand's environmental footprint.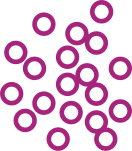 For years, many conventional scrubs contained plastic microbeads that washed down drains, through pipes, and eventually made their way into our waterways. That's never been our style. Alba Botanica® brand has never used plastic microbeads in our face or body scrubs and never will. Instead, we use naturally exfoliating ingredients such as ground walnut shells, pumice, and ground coffee beans.
We believe in using natural exfoliating ingredients because water treatment plants are unable to process the large quantities of microbeads that are washed down drains. Microbeads soak up toxins and are easily consumed by fish and other marine life. This harms animals and could be harmful to us too as toxins make their way up the food chain. Because billions of plastic microbeads are currently polluting our waterways, particularly The Great Lakes, we support initiatives to stop the use of these harmful ingredients.